Ten Savvy Tips to Remodel, Renovate or Rejuvenate Your Kitchen on a Tight Budget
Do you have an old, outdated kitchen, but don't have tons of cash to transform the space into your version of House Beautiful? According to www.costhelper.com, an annual assessment of construction costs by the remodeling industry reveals, the average cost to remodel a 200 square foot kitchen runs between $17,000 and $19,000. Once you start adding gourmet touches like solid cherry cabinets, granite countertops, and gourmet quality appliances the cost can soar to many times that. Yikes!
Don't despair; even if you live on a beer budget you can make your kitchen look new with a minor face-lift, a renovation, or even a knock-down remodel. Creativity, research, flexibility, and DIY sweat equity will help you transform your kitchen at the lowest possible cost. Costhelper.com recommends checking out sites such as www.thisoldhouse.com for practical advice on the how-to's, and for latest products available for home improvement.
The old adage, "measure twice and cut once" certainly applies here too. If you are working within a budget take the time to find out what works first before you start. The time, money and headaches you'll save will more than pay for the effort you invested doing research before the first nail gets hammered.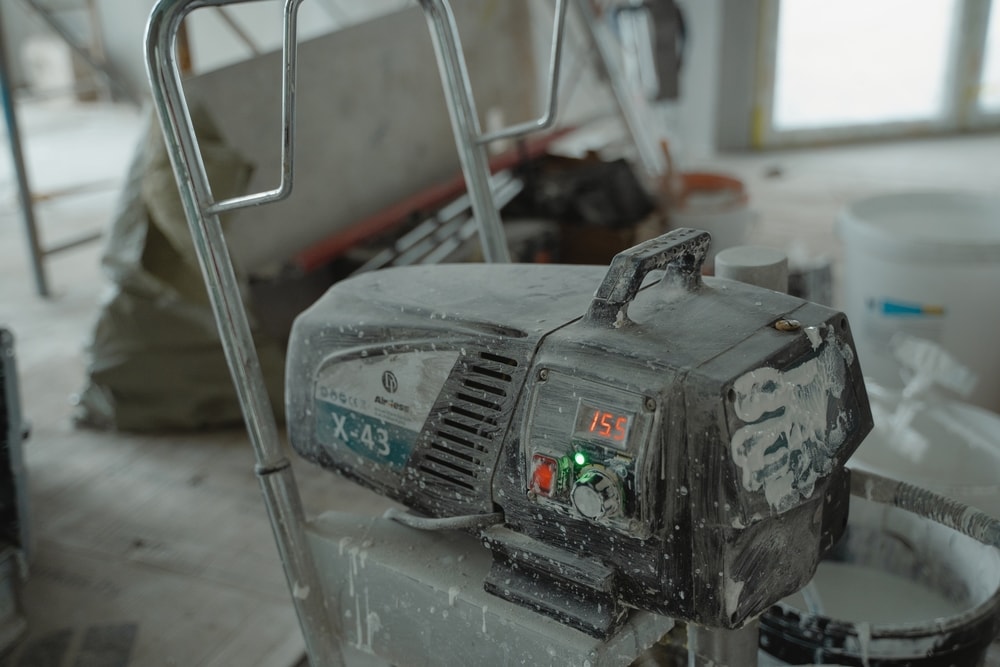 Tip #1: Know what you can afford to spend. Remember your budget needs to cover all materials, installation, and still keep a portion of funds available to pay for unexpected costs. Most remodels happen in older homes where plaster walls can crumble during demolition, in which the electrical wiring got chewed through by the long lost family hamster, or where existing pipes look fine, but spring leaks when the new dishwasher shoots its first surge of water through the system.
One contractor I worked with suggested having up to 10% of the total budget set aside for unexpected problems. At the time I was having my kitchen done that amounted to about $1200, but fortunately we only spent $147 on surprise repairs when part of a plaster wall crumbled and had to be fixed after the demolition.
Tip #2: Establish what fixtures have to go and what, if anything, can stay or be refurbished to look great for a significantly lower cost than purchasing new appliances. The National Association of the Remodeling Industry (NARI), www.nari.org, offers sound advice to minimize the expense of kitchen renovations. They suggest you make an honest assessment of your current space and consider whether you can keep existing appliances, or at least some of them.
Check your local hardware and appliance stores for kits to reface or paint appliances for a new look at the fraction of the cost. A quick on line search can reveal a plethora of options in a wide range of prices. In addition, working around existing fixtures, plumbing and electrical outlets Nari notes can also save on cost. Perhaps your cabinets can be updated with new pulls, faces, doors or paint.
Tip #3: Save money wherever you can, but don't be afraid to pay for quality materials that will get heavy use. In my kitchen I purchased high-end flooring with a 10 year manufacturer's warranty because this part of our house gets the heaviest indoor traffic. The back door entrance to our house gets used most often and leads right into the kitchen. At the time the cost of the premium product seemed high, but over time the value of that investment probably saved having to replace the floor at least once.
In retrospect I probably should have spent more money on the faucet sprayer combination for the sink because the mid-to-lower-range unit I purchased wore out quickly. If you live alone you may be able to purchase a less expensive appliance that still looks great, but will last a long time under light use. If you have a large family an industrial strength dishwasher might be a good investment simply because you will be using the appliance one or more times a day, each and every day of the year.
Tip #4: Consider cheaper alternatives to granite, solid wood or other expensive materials. In my kitchen I selected moderately priced cabinets that had a solid wood front on a particle board and veneer base. Solid wood cabinets would have cost almost three times as much. I chose laminate countertops because that is what I could afford. I would have a more expensive counter surface, but I took the time to look through hundreds of color and finish options before I settled on the textured white laminate I've enjoyed for a number of years.
Tip #5: Buy used or surplus materials and appliances at a Habitat for Humanity Restore. These outlets, located throughout the U.S. and Canada, www.habitat.org/env/restores.aspx, carry varied stock that is donated by contractors, retailers, and the public. The stock varies, but any purchase you make will help Habitat build more houses for low-income families. You can find anything from insulation and paint to refrigerators, stoves and bathtubs. You may just find a vintage gem.
Tip #6: Look for scratch and dent specials at appliances outlet stores in your area. Sear's has a large number of outlets nationwide (www.searsoutlet.com). They plan to add an on line shopping portal soon according to the website. Sear's outlets have a wide range of items 20% to 60% off regular retail prices. These items are new out-of-box, scratch, dent, returns, etc. You can also try typing your town's name and the words outlet and discount with appliance, cabinets, flooring or other items you need. If you live in a major metropolitan area you just might find some sources you hadn't realized were available close by in outlying areas.
Tip #7: Scout out clearance deals at your local home improvement store. Our local Home Depot offers unopened returned cans of paint at $5/gallon. The colors are hit and miss, but you might get lucky and find a color that suits you. Also remember that adding white paint to any color can lighten hues a little or a lot. Also look for deals on last season's or last year's merchandise. Last year's ceiling fan design can save you 40% or more over the newest model, but it will look just as good and work just as well.
Tip #8: Search for the hottest deals on line before you shop. Use all the on line price comparison tools to your advantage. There are many sites on line where you can compare availability and prices of just about anything you want. If you are looking for a particular dishwasher or disposal do a search and find what stores charge for that model. You may just happen upon a sale. My favorite places to check prices are www.shopzilla.com, www.bizrate.com, www.pricegrabber.com, and www.mysimon.com. Check out more than one since each site may include different retailers in their system.
Tip #9: If you find an item you like, ask the store manager if they will offer you a discount if you pay cash, or let you buy the floor model at a reduced price. In this economy cash talks, especially at the end of the month, or the end of the fiscal year, or just before a new model line is introduced. Haggling is making a big comeback. The worst that will happen is the manager will tell you no. Then you can decide whether or not to purchase the item or look for a better deal.
Tip #10: Watch for coupons, sales, and rebate deals on the products you plan to buy. Some of my favorite sites to look for discounts include www.fatwallet.com and www.dealhunting.com. Also take time to sign up for email notification of special sales, coupons or offers at local home improvement stores. Check if they have a store credit card that offers a discount on an initial purchase. I used my discount when I remodeled and saved close to $150 by purchasing a large number of the materials I needed on one big shopping trip.
It is possible to get the kitchen of your dreams on a budget. The important thing is to do as much of the work as you can, use professionals for wiring, plumbing and other tasks that require an expert hand, and take over most of the prep, shopping, assembling, and painting as you are capable of doing. Remember, renovation is time consuming and can have many ups, downs and surprises – patience and flexibility will help smooth out the bumps, and help you keep your sanity too.
Next Post: Who are the best granite suppliers in Chicago land area.